Two Toronto cops were charged with theft, possession of stolen property, and breach of trust. Prosecutors said the men did not report two stolen bottles of Johnnie Walker Black Label Scotch whisky they recovered from a man who had robbed a Liquor Control Board of Ontario location. Instead, they kept the scotch for themselves.
New York City restaurants could face fines of $50 to $250 if they include utensils, packets of soy sauce or ketchup, and other plastic items in takeout orders if the customer did not ask for them. Under the new "Skip the Stuff" law, which is aimed at reducing plastic waste, the fines will start July 1, 2024.
The U.S. Foreign Intelligence Surveillance Court found that the FBI improperly searched an intelligence database for information on a U.S. senator, a state senator, and a state judge. The senators were reportedly believed to be the targets of a foreign intelligence service, while the judge had come to the FBI's attention by filing a civil rights complaint against a local police chief.
The police chief of Frisco, Texas, apologized after officers pulled over an Arkansas family and ordered them out at gunpoint, telling them they could be shot. According to the police, an officer had run the license plate of the family's Dodge Charger because Chargers are frequently stolen. The cop entered the license plate as Arizona, not Arkansas. When it came back as an incorrect registration, the officer assumed it was stolen property.
After France's latest wave of riots, French President Emmanuel Macron said the government should have the power to shut down social media during civil unrest. "We need to think about how young people use social networks," he declared during a meeting with mayors, "and when things get out of hand we may have to regulate them or cut them off." A government spokesman later said Macron was not calling for a "general blackout" but for "occasional and temporary" suspensions of social media, so rioters cannot use those platforms to organize their activities.
Norway has long required that women make up at least 40 percent of publicly listed companies' boards. Now the government could expand those quotas to large and midsized private companies as well. A proposed law would apply the rule to any company with at least 30 employees and annual revenue of at least 50 million kroner ($4.7 million). Around 20,000 firms would be affected.
Several landlords of residential properties have sued the town of Monroe, New York, claiming the city is depriving them of their property rights without due process. A 2023 city ordinance prohibits landlords from owning more than three residential rental properties in the city. That just happens to be the number of residential rental properties owned by Monroe's town supervisor.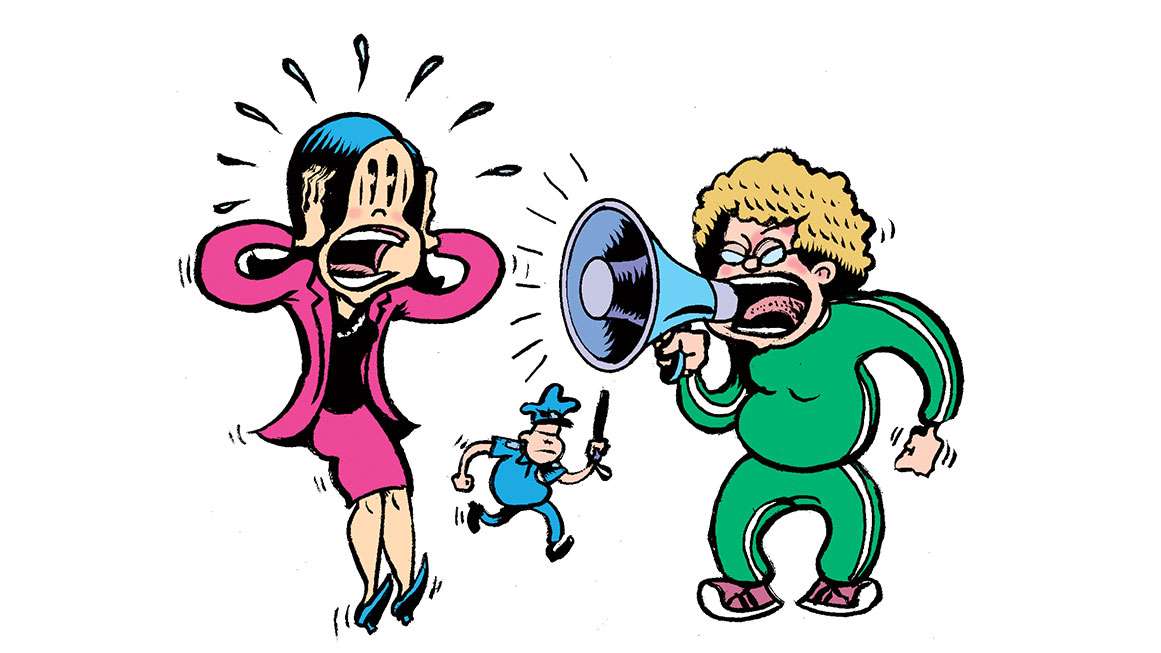 A spokesman for Boston Mayor Michelle Wu has admitted that her administration sent a list of some of her critics to the police department. The spokesman claims these people have protested Wu outside her home and at city functions and other public events, including shouting at her through megaphones during a parade. It isn't clear what the police department did with the list.


Source link: https://reason.com/2023/10/23/brickbats-november-2023/